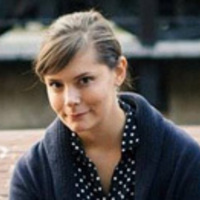 Reading Celebrity Gossip Magazines! - A Book Talk by Andrea McDonnell, PhD
Join us for the third in the Cardinal Cushing Library Book Talk series.
Andrea McDonnell, Ph.D. is Assistant Professor of Communication & Media Studies and the American Studies Coordinator at Emmanuel College. She is a media scholar and author, whose work examines the production, content, and audience reception of media texts that are produced for and consumed by women. Her work emphasizes the intersection of media technologies, audiences, and everyday life. Professor McDonnell's first book, Reading Celebrity Gossip Magazines was published by Polity Press in 2014. Her new book, Media & Celebrity, coauthored with Susan Douglas (University of Michigan), is forthcoming from NYU Press.

All are welcome. Copies of Dr. McDonnell's book will be available for purchase. Light Refreshments.

Co-sponsored by The Cardinal Cushing Library and the Emmanuel College Psychology Club.
Thursday, April 20, 2017 at 5:00pm to 6:00pm
Cardinal Cushing Library, Rare Book Room - 2nd floor 400 The Fenway, Boston, MA 02115, USA
Event Type

Offices
Group

Subscribe